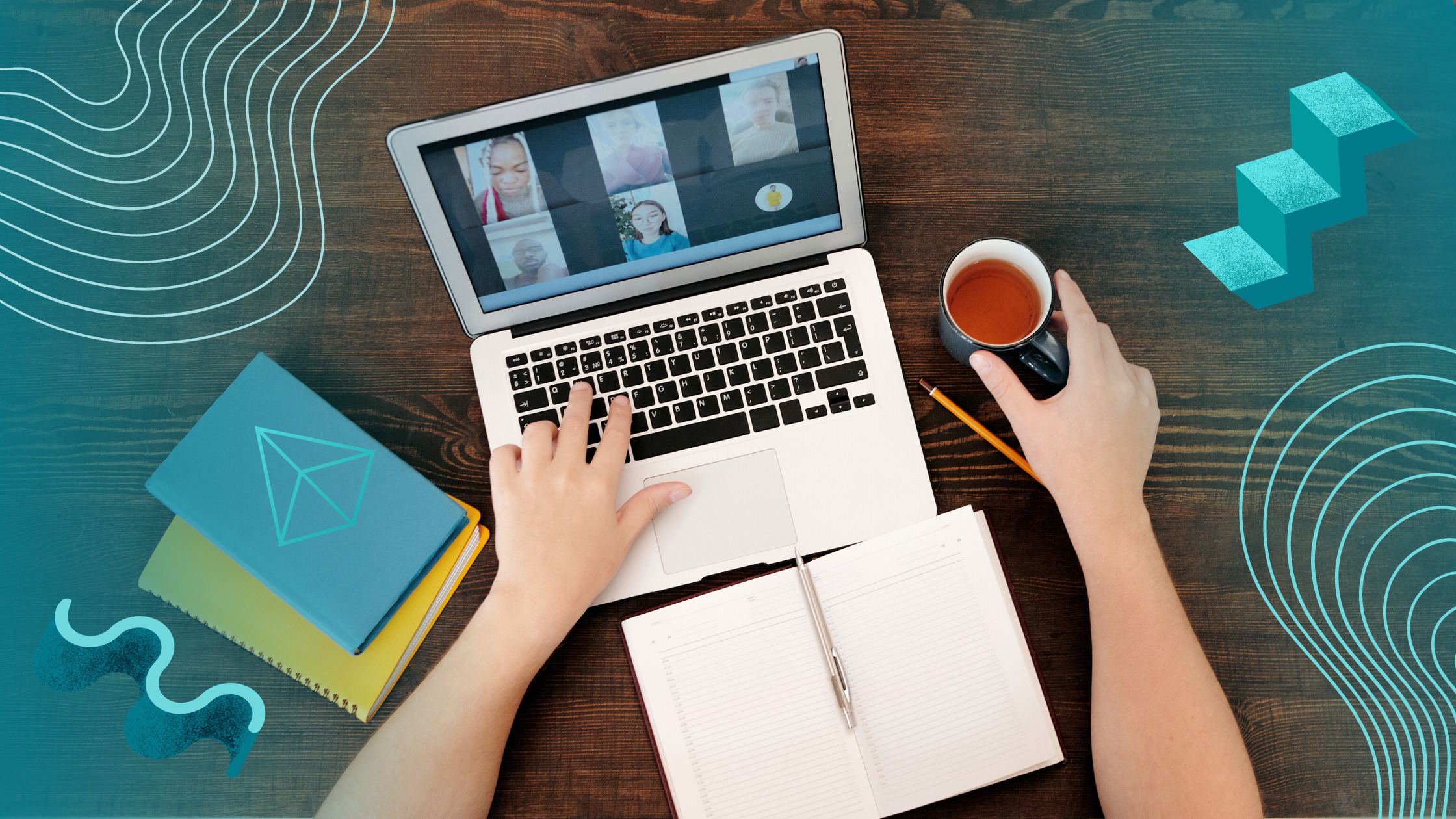 June came around and packed quite a punch with industry events! LocWorld49 just wrapped up in Malmo, Sweden (read our recap on that one here), and there were four online events last week: Global Ready by Smartling, SlatorCon by Slator, GlobalSake and LocTalk by Smartcat. We attended the latter one and are excited to share our insights with you.
Given the event had four concurrent tracks, it was a bit of a challenge to catch everything we were interested in. So, this recap will spotlight only some talks that truly caught our attention and inspired us the most.
Take Your Company Global: The New Rules of International Expansion
Nataly Kelly began her presentation by addressing three somewhat uncomfortable questions that many localization managers often ask themselves:
a) Why don't most companies see localization as a strategic function? 
b) How can we prove the value of localization? 
c) Why is it so challenging to convince others about the importance of localization?
The answers,  may be surprisingly simple yet hard to accept for some: 
a)  it is not a strategic function.
As Nataly explained, the issue is grounded in the understanding of strategy itself. Strategy involves making choices and decisions. In this context, localization is often seen merely as a chess piece following instructions, not a rule-maker.
b)  you cannot prove the value; 
Efforts to demonstrate its value frequently fall short since success can't be definitively attributed to localization. It's seen as a result of strategy, not the driver. Meanwhile, when a company sees no success, localization often bears the brunt of poor strategic decisions.
c) it's hard to explain the importance because it's not important (to them).
Most localization managers are trying too hard to prove the value of localization and talk excessively about it. However, that's not what GTM teams actually want to discuss or hear. What matters to them are the business outcomes.
However, there is a way out, and Nataly offered a few recommendations to bridge this gap:
Build connections with individuals involved in strategy and Go-to-Market (GTM) planning. These people shape international strategies and make expansion decisions.

Cultivate partnerships with the GTM teams. Instead of constantly striving to prove the value of localization, aim to become their indispensable partner.

Finally, avoid using the term "localization." Instead, "localize your own slang". Frame localization as "creating a globally equitable experience", "navigating global growth in the digital age", or "making global growth accessible for all-sized companies". In doing so, the real value and potential of localization can be more effectively communicated and understood.
Localization in Enterprises: Expanding the Sphere of Influence
Continuing the topic introduced by Nataly, Wada'a Sahel from Zendesk shared her practical experience on how she achieved success and expanded her sphere of influence by building partnerships in two completely different environments: Harley Davidson and Zendesk.
Firstly, at Harley Davidson, Wada'a confronted the challenge of broadening the reach of localization within a big brand without any executive sponsorship for the cause. She began by conducting an environmental scan to identify obstacles and opportunities. Through this, she recognized the potential within the compliance department, which was dealing with issues intrinsically tied to localization, though management hadn't recognized it as such. By shifting focus and budget to support compliance, ensuring timely delivery of orders and service manuals, the localization team demonstrated its value. This success led to the development of relationships with Learning & Development and Global Marketing divisions, strengthening their sphere of influence.
Her second example, drawn from her experiences at Zendesk, presented a different challenge. Zendesk, a fast-paced company, had executive sponsorship for localization. However, with such high-level support came high expectations for quick results. Wada'a identified key markets that were not receiving the necessary localization support. By reallocating resources to achieve quick wins in these markets, the localization team rapidly became visible and impactful. This strategic approach allowed the team to deliver something meaningful each quarter, thus validating their value and influence within the company.
Improving Localization Workflows with Generative AI
The panel featuring Custom.MT's founder, Konstantin Dranch, Igor Afanasyev from Smartcat, and Zachary Haitkin, Senior Localization Program Manager at Avalara, focused on improving localization workflows with Generative AI. They discussed various use cases and risks associated with its implementation.
Regarding GenAI use cases, they highlighted the following:
Terminology: LLMs can enhance machine translation output by incorporating professional style and appropriate lexicon.
Classifying source content: LLMs can provide descriptions of the text's topic and audience to guide machine and human errors, as well as evaluate text complexity. For example, approaching a song translation differs significantly from a contract translation.
Automatic QA and automatic post-editing: LLMs excel at proofreading translations.
Evaluating translation quality: LLMs assist editors in determining pass or fail criteria and whether further review is necessary.
Adapting translation for specific needs.
In terms of risks, the panelists discussed the appropriateness of using fully automated translation without human involvement. The consensus was that it depends on liabilities involved.
Konstantin Dranch introduced a risk-measuring matrix encompassing seven risk groups:
Human health
Legal liability
Confidentiality
Intellectual property
Reputation
Cybersecurity
Ability to use the final product
Ethics and biases
To illustrate the point, Konstantin posed the question: "When two robot cars collide, who gets sued?" He recommended incorporating human review to mitigate severe health, IP, and legal risks. However, for low-risk scenarios, fully automated translation is welcome and beneficial. It enables people to comprehend and operate across languages and cultures on a vast scale. Fun fact: Algorithms translate at least 3,000 more words per day than all human translators combined!
Navigating International SEO in a AI World
In this short interview Andy, a localisation and SEO expert (ex-Tunder), shared some insightful views on the influence of ChatGPT on international SEO. 
To start with, ChatGPT, with its free and accessible nature, has fundamentally changed how information is sought. Instead of just Googling, one can now ask GPT-3. Such a shift has made SEO managers rethink their strategies.
As for the competition in organic search, Andy believes it's due for a shakeup. With AI's ability to generate massive amounts of content, the overall volume will increase. With the search process transformation this all will lead to traffic reduction for some big companies.
Another important point was AI-generated and human-written content, and what Google will do about it? Will it recognise and ban it? Will it influence on the traffic? Theoretically, as Andy says,  it is possible to differentiate via NLP, but Google search focuses more on content uniqueness, not its origin. And this situation isn't expected to change in the short term. At the same time people can often distinguish between AI and human-made content and may show less engagement with AI-made, which will lead to traffic decrease. But, as Andy emphasized, quality is the key determinant of engagement. If AI can produce high-quality content, it will attract traffic.
And what about multilingual content created by AI? In Andy's opinion quick and easy content  AI's doing pretty well. But when it comes to long-term ones, like brand-building that needs a specific style or tone of voice, GPT-3 doesn't quite hit the mark. And if you're dealing with super sensitive info, it's a big no for GPT-3. So, AI will not be revolutionizing the localization scene any time soon.
How to Build a Bulletproof ROI Strategy for International Expansion
Katell Jentreau, an expert in global expansion, unpacked the key to building a strong ROI strategy for international growth. Here's a short summary of her presentation.
How to build a Localization Team that can stand the test of time? 
There are many ways to build a localization team, and there are many types of businesses with various needs. Thus, there's no one-size-fits-all formula for the number of loc managers, engineers, or translators you need to hire. Build your team according to your business unique needs.
Remember, it's about creating a function, not just a team. Think of it this way: when you're developing this function, it takes time to understand the business mission, priorities, and goals. It's crucial to align your loc strategy with the business strategy, as it's there to help achieve those overarching goals.
Always keep your focus on what needs to be achieved. Be it dealing with compliance issues, managing volumes, or understanding complexities, all of these factors will influence you.
Build for scale—even if you don't need it right now. Consider how you can do a lot with a little. What core strategic skills do you need? Shape your hiring around these needs, particularly focusing on skills that can't be outsourced to a vendor.
Remain adaptable. Business changes, and it's goals change. Look for team members who are flexible in their thinking. Be prepared to change your team's focus if the goals shift.
Lastly, measure your success regularly and adjust as necessary. Always ensure your goals aligned with the company's objectives.
If you want to know more on how to increase your sphere of influence as a localization manager, do contact Konstantin Dranch to explore the possibilities at  kd@custom.mt. Our product and services are created to equip you with the best MT and AI solutions on the market to bring value to your stakeholders.