Infographic
Machine Translation trainers belong to a new professional category becoming more and more relevant in the localization industry. In 2021, an MT specialist will be one of the jobs in the spotlight in most LSPs and buy-side localization programs.
Our team at Custom.MT collaborated with Effectiff to make a list of tools MT trainers use in their daily workflow.
The report below provides a comparison of the tools available on the market to get data, clean it up, and customize language AI models.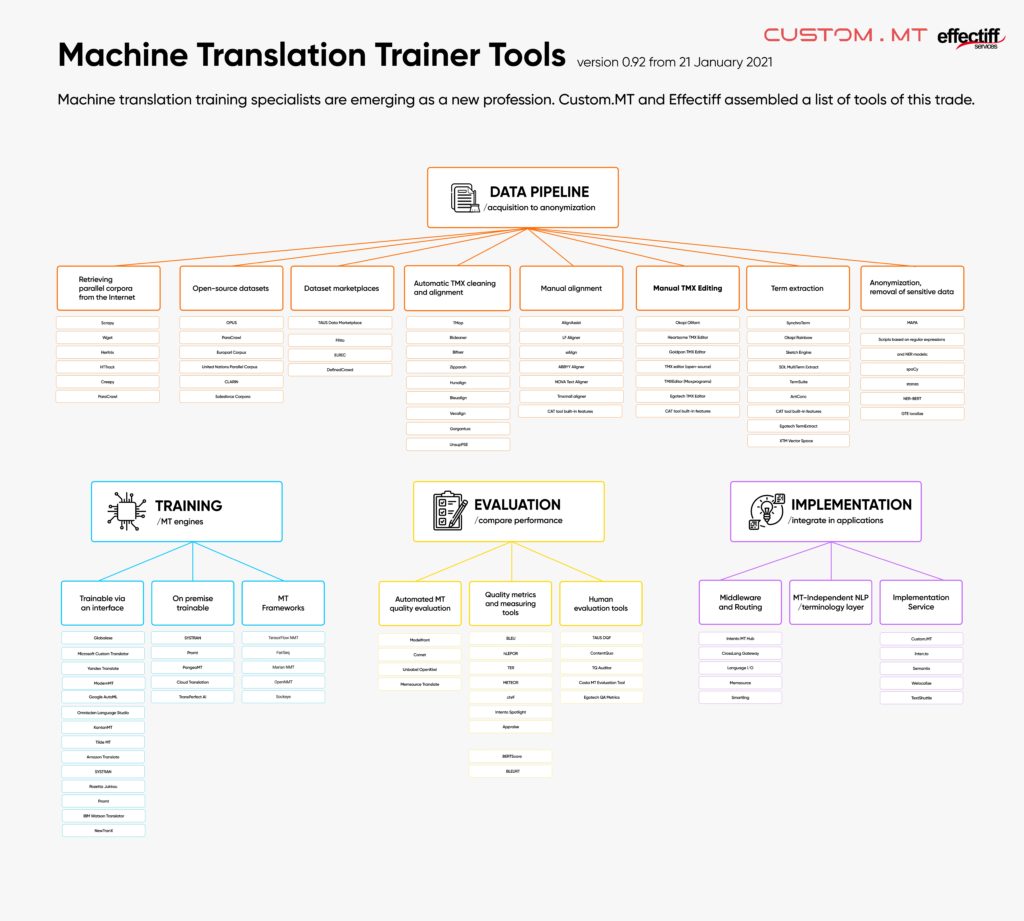 High-res infographic is available here.